Summer Field League
Let's have some fun with a Summer Field League!!
Skookum will be hosting a Summer Field League this year. It will be managed by Pete Miles and will run on the honor system. Participants are encouraged to form their own groups of members and non-members to meet and shoot 6 separate rounds, 2 Field, 2 Hunter & 2 Animal.
**UPDATE** Since we put together the format for the Summer Field League the NFAA has announced that they will be hosting a Summer Field League as well. Theirs will differ in that their league is 12 weeks with the top 10 scores counting for the final score. If you would like to participate in that league as well you can go to their website for all of the details.
We will keep the A, B & C courses set up with the appropriate field targets and will use the NFAA suggested schedule as a guideline for changing out targets to ensure they are in good condition for scoring.
For anyone not familiar with NFAA Field target rules and scoring you can visit the
NFAA website
for more details. The direct link to the Field Tournament guidelines can be found
here
. You can reference this handing scoring guide by printing a copy to carry with you. It will also be available via our mobile app.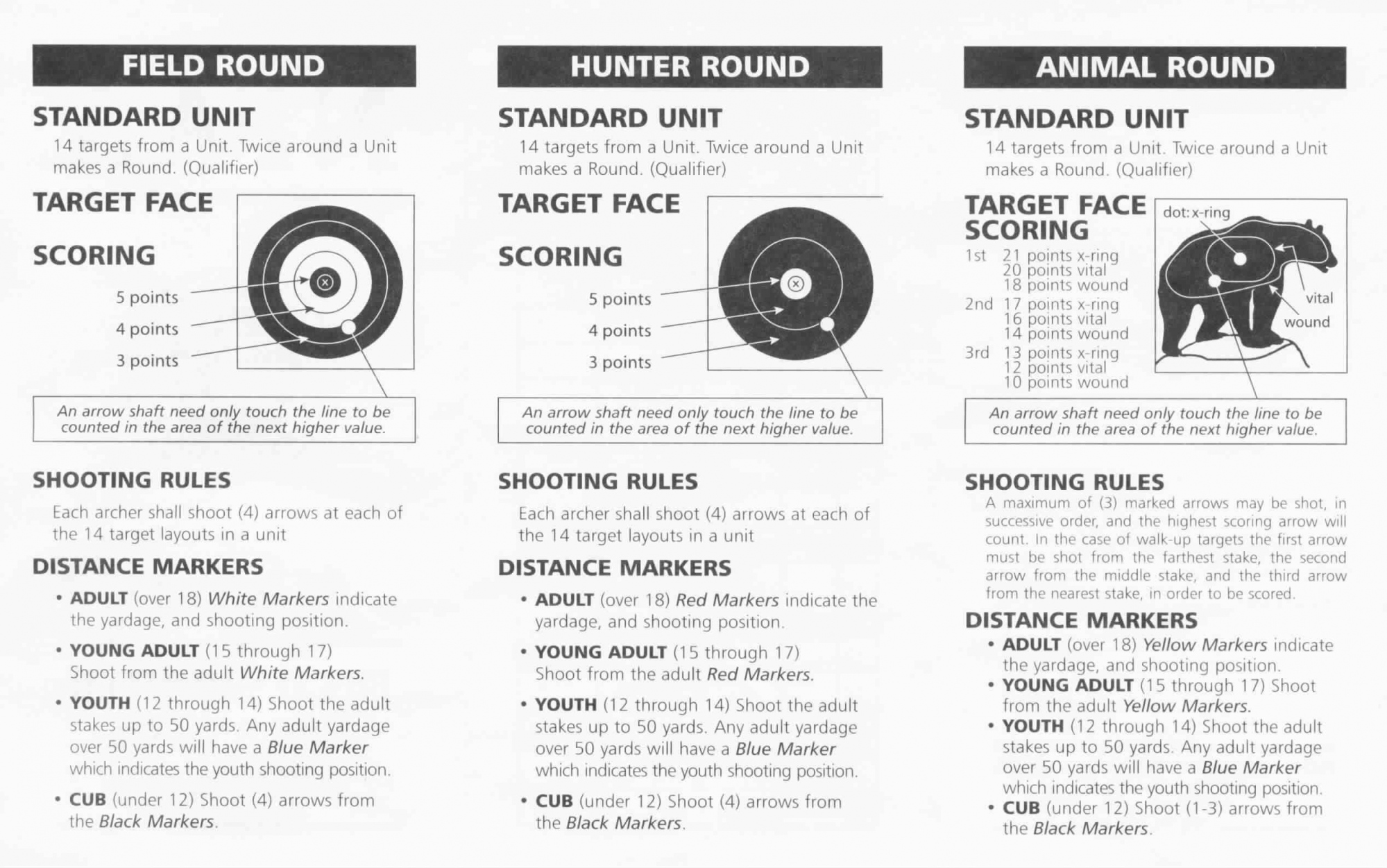 If you have any questions please reach out to us at skookumarchers@gmail.com or Pete Miles at robots@walkingrobots.com.