Covid-19
As I'm sure you are all aware, COVID-19 continues to impact our lives whether we are infected or not. Clearly, this is a serious situation that requires an extraordinary response in order to not overload our already stretched thin medical capacity. Here is a graphic provided by the Governor on what is allowed and not allowed per the new Social Distancing guidelines: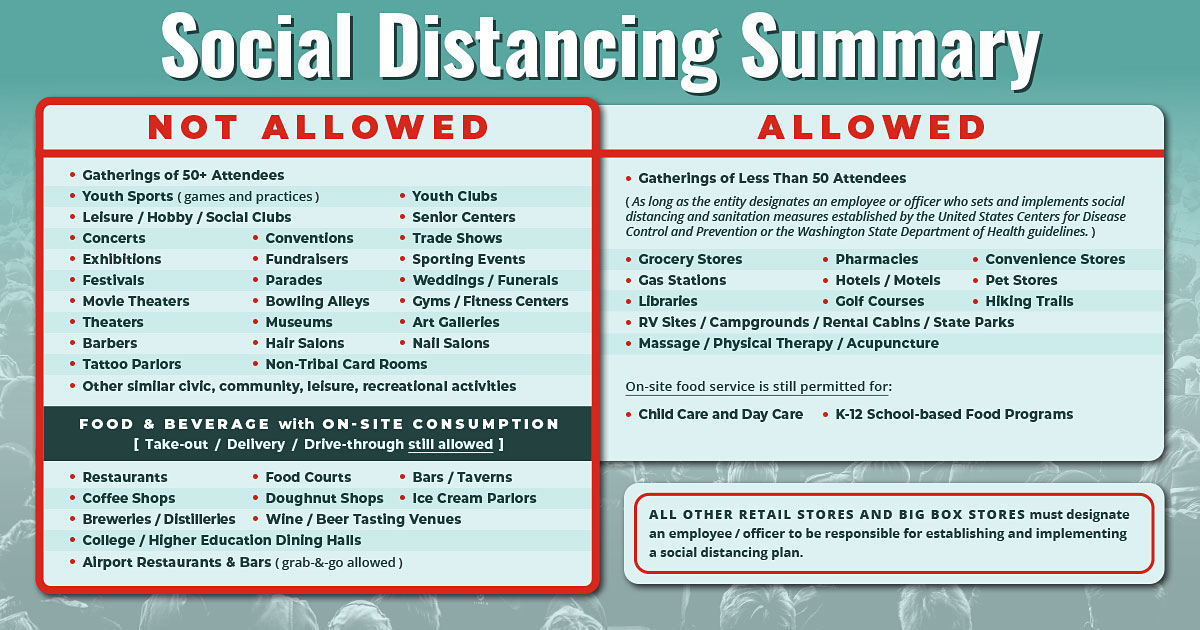 In light of these guidelines, I have decided to close the clubhouse, member's range, and flat range sani-cans until further notice. However, the flat range and walk-through courses will remain open during regular operating hours. This decision was not made lightly but in order to protect the club, our members and our community, I feel it is the right thing to do.
Discussion is ongoing with the Board as to the length of time for the closure and how it will impact our members. Stay tuned for additional communication as this situation continues to unfold.
Thank you for your understanding.
Joe Moyer
Skookum Archers President